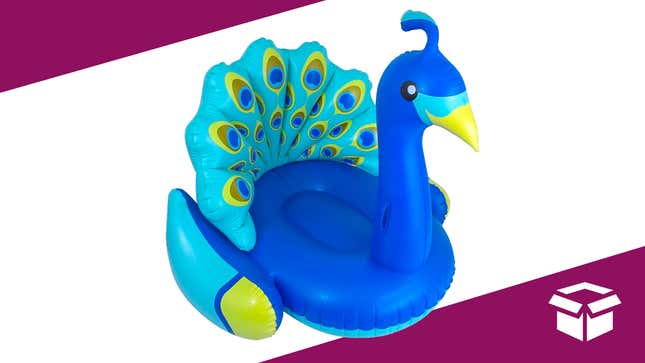 Today I learned that Swimline originated the giant swan float. You know THE giant swan float? You can grab it's more colorful cousin, the Peacock Pool Lounger for 65% off at Amazon. A great deal before peak pool season! Because they're made of heavy-duty PVC vinyl, Swimline's floats last all season—if not until next season.
Swimline Giant Peacock Pool Lounger | $40 | 65% Off | Amazon
Plus these are genuinely comfy. They have handles in case you're in a position to pilot the peacock, but they're best for just ... hangin' out. Lounging, hence the name. And, hence the peacock's colorful feathers, which create support. If you want to pair the peacock with its swan friend, you can grab both for $107.
This deal was originally published by Erin O'Brien on 5/8/23 and updated with new information by Se Jeong Bae on 6/1/23.