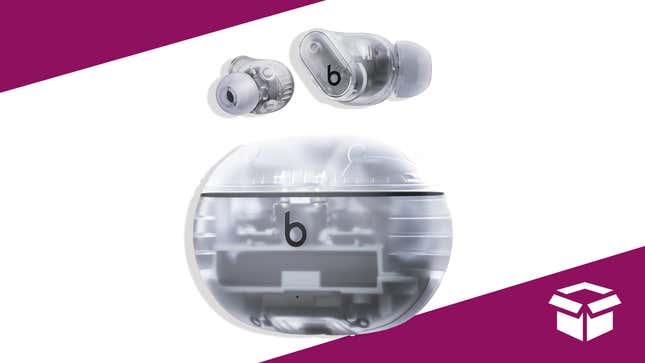 For everyday use, you can get away with a cheap pair of headphones but those don't always cut it. These Beats Studio Buds + have active noise canceling. Perfect for use on a plane to combat the loud engines a wind against the hull or pretty much any noisy area where you want to just focus in on your music, podcast, audiobook, or phone call. They come with four different sizes of tips to fit a wide range of ears. They fit securely without ignoring comfort. You'll get you up to 36 hours of listening time with the charging case. And if you ever find yourself in a rush with a dead pair of earbuds, they only take 5 minutes to charge for up to an hour of playback time.
Beats Studio Buds + | $130 | Amazon
Right now, you can save 24% on a pair of these earbuds, bringing the price from $170 down to $130. That's the lowest they've been in 30 days.