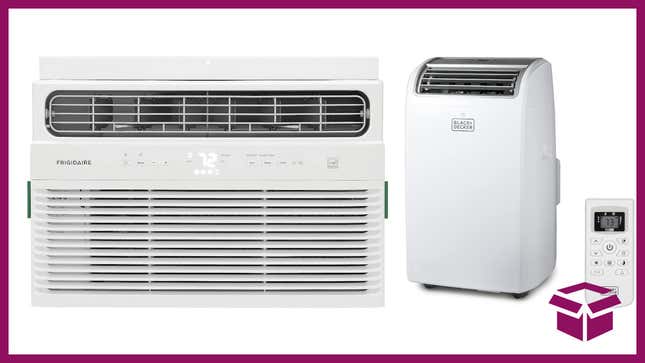 If you've been sweating it out a little bit too much and you're sick of it, then it's time to take a look at this Room Air Conditioner Sale, because it brings some of the air conditioners down to 38% off, which is huge. These air conditioners range in power and how much room they can cover, but each of them can bring the temperature down with ease, which is essential when the weather is this hot.
Room Air Conditioner Sale | Up To 38% Off
Even if you're not after one you have to install, this Room Air Conditioner Sale has something for you. Make sure you act quickly if you're bored of breathing out steam and crying dust, because this sale won't go on forever.