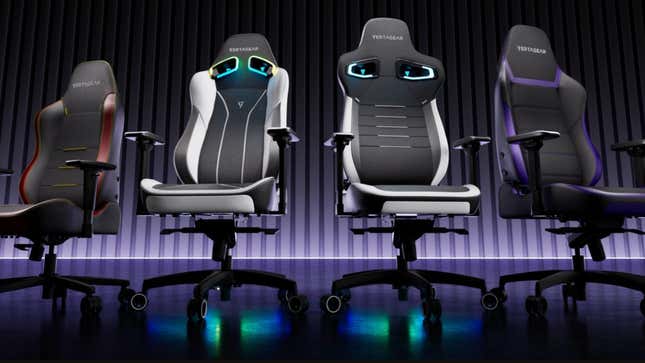 If you sit for hours on end either working or keeping yourself entertained, you need a new chair. Seriously. Has your back been hurting? No wonder, you don't have a chair that's made to support you the way it should. We're going to get you together with a new go-to seat from Vertagear. No use in protesting. You only get one back. You need to do something to protect it instead of sitting hunched over in — what is that, a lawn chair? — day in and day out.  
Private Sale Event | Save up to $150 | Vertagear
You can save up to $150 off the chair of your choice during the Vertagear Private Sales Event. Get ergonomically-sound models like the ContourMax Lumbar and VertaAir Seat, both of which are designed to help offer lumbar support, comfort, and relief form chronic back pain. They also incorporate odor control with Vertagear's HygennX nanotechnology to keep natural odors at bay and neutralize bacteria growth. You can even add LEDs if you want! So, what are you waiting for? Grab your brand new seat today. You can thank us later.