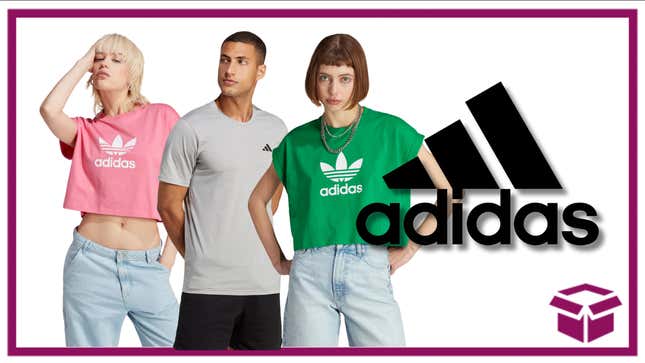 Need some new threads? Worn-out shoes not cutting it anymore? Head on over to Adidas and check out the brand's Shoe & Clothing Sale, going on now. During this discount event, you can save up to a whopping 60% off on some of your favorite Adidas T-shirts, joggers, hoodies, shorts, shoes, and more. All you need to do is visit the sale page, check out what's on sale, add to your cart, and use promo code SAVINGS. It's that easy!
Shoe & Clothing Sale | Up to 60% Off | Adidas | Coupon Code: SAVINGS
You'll find some seriously sweet prices on just about any type of clothing and sneakers Adidas sells, and most of them still great options to help beat the sweltering summer heat. But make sure you snap up what you want fast, because this sale won't last long. You have until July 28 to stock up, so take advantage of these discounts while they're still here.