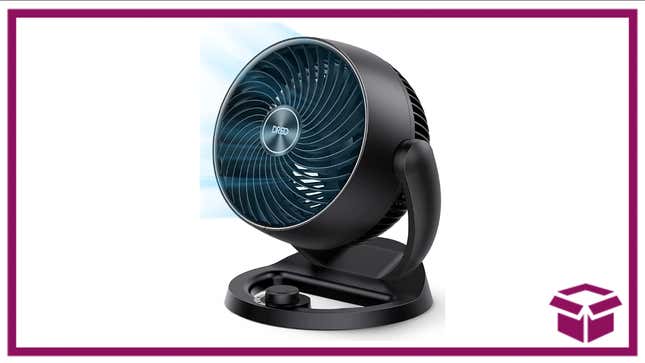 We're in the thick of summer, and that means the sun is blazing down on you just about every second of the day. If you need a little more than just your air conditioning to combat the sweltering weather, consider a fan. Specifically, try this whole room Dreo Air Circulator Fan. Right now, you can snag one for $6 off. That's a savings of 15%, and makes the fan just $34. You'd normally pay $40 per fan, so you're definitely getting a good deal here. 
Dreo Air Circulator Fan | $34 | Amazon
No one likes chilling on the couch with sweat pouring down their face. And sometimes you just need to get the air circulating in a room so you can have something fresh to breathe. Nab one or two of these fans and place them around the house and you'll be right as rain in no time. But be quick, because this sale is only on until July 12. The heat wave is already here though, so you'll want to make sure you have all the tools at your disposal to stick it out until cooler temperatures prevail.