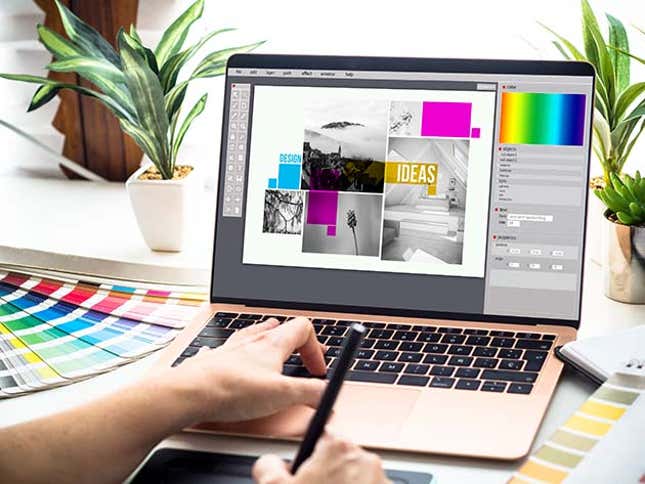 If you're a professional photographer, videographer, graphic designer or even work in UI/UX, with social media or in print and digital media your professional and creative life is probably centered around Adobe products like Lightroom, Photoshop, Illustrator, Premiere Pro, InDesign, After Effects and more for all your projects. And if you're an aspiring visual creative or social media maven, you'll need to learn these programs quickly. Well, we got a solution that can help you whether you're a seasoned pro, an intermediate user, or a novice: StackSocial is selling a 3-month subscription to Adobe Creative Cloud with 100GB cloud storage, plus the Ultimate Adobe Creative Cloud Certification Training Bundle for $40 – or a massive 91% off the retail price.
Adobe Creative Cloud All Apps 100GB 3-month Subscription + 2023 Ultimate Adobe CC Certification Training Bundle | $40 | StackSocial
The subscription includes: Photoshop and Lightroom, which are used for creating graphics and art and editing, storing and sharing photos; Illustration, which is used for creating precise designs, illustrations and vector graphics; Premiere Pro, which is used for professional video and film editing; Acrobat Pro, the complete PDF solution for working anywhere; InDesign, which is used for page design and layout for print and digital media; Dreamweaver, which is used for web design – and so much more. The Ultimate Adobe CC Certification offers 466 lessons – about 37 hours – of training and tutorials for beginners, intermediate and advanced users. This bundle is great for companies needing to train staff or for individuals who want to learn, refresh, or even advance their skills – and for massive savings.