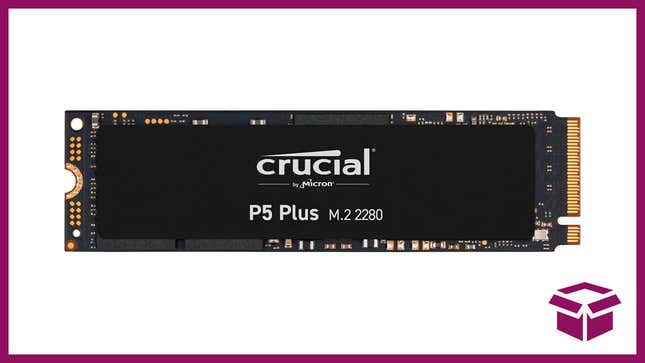 There are so many great games out right now, and more to come! Baldur's Gate 3 just debuted, Starfield is on its way, and there are even more than that on their way. If you desperately need more space for games, then this Crucial P5 Plus 1TB Gaming SSD is going to do wonders for you, and it's 42% off at just $50 today. This SSD has speeds of up to 6600MB/s, which is blisteringly fast and will save and load your games at absurd pace, and it has 1TB of storage too, more than enough for multiple AAA games, or every indie game you can name.
Crucial P5 Plus 1TB Gaming SSD | $50 | Amazon
The Crucial P5 Plus 1TB Gaming SSD is even compatible with the PlayStation 5, which means more of that sweet current-gen console gaming, or you can use it on a PC and live out your best life. So if you've got a big slate of games on your plate you need room for in the coming weeks, be sure to snag one of these SSDs and prep for one of the biggest years in gaming yet.