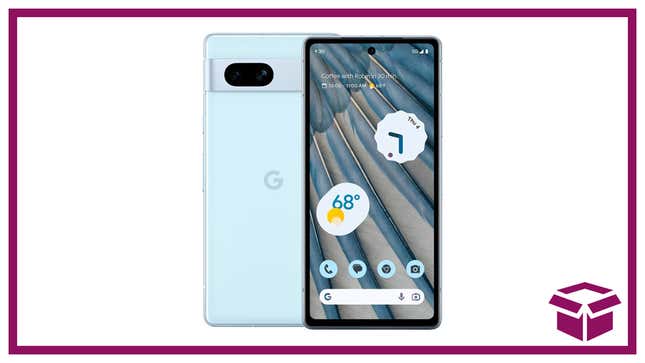 With the advancements in AI, machine learning, and Google's incredible camera technology comes a brand-new smartphone. Save $50 today on the Pixel 7a at Best Buy. Take stunning photos with award-winning cameras or generate your own wallpaper with the help of AI to create a unique aesthetic all your own!
Google Pixel 7a | $50 Off | Best Buy
You're gonna love this - the Pixel 7a keeps you going all day long, no need to bring the charger with you. And the screen is super smooth with a 90Hz display. But the new camera and advanced editing options are top features for many, with a whopping 64 megapixels, your pictures will look sharper than ever. For $500, the Google Pixel 7a has one of the top cameras on a smartphone right now. Despite the plastic body, this little beast is tough. Water and dust don't stand a chance thanks to IP67, and the screen's got a Gorilla Glass 3 shield. It's one of the sturdiest phones in the A-series - slips right into your pocket, perfect for long walks!