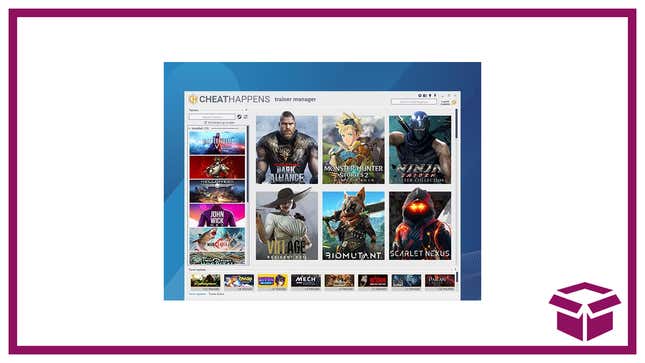 If you play a lot of PC games, this deal is for you. You probably know Cheat Happens — one of the web's most popular cheat code websites. Right now, StackSocial is offering 50% off a premium lifetime subscription to the site's trainers, software, and forthcoming mobile app. We're talking more than 27,000 (!) separate trainers for more than 6,000 PC games (such as Battlefield 1), with new ones released all the time. Pretty good for just $50, the price post-discount.
Cheat Happens Latest PC Cheat Codes: Premium Lifetime Subscription | 50% off | StackSocial
Some who purchased this deal have said it was cheaper than a one-year subscription at Cheat Happens itself, making it an especially great get. "Lifetime subscription is crazy value for the amount of trainers," wrote one reviewer. "Trainers for newly released games are accessible almost immediately." Check out the deal now and save 50% off a premium lifetime subscription to Cheat Happens.