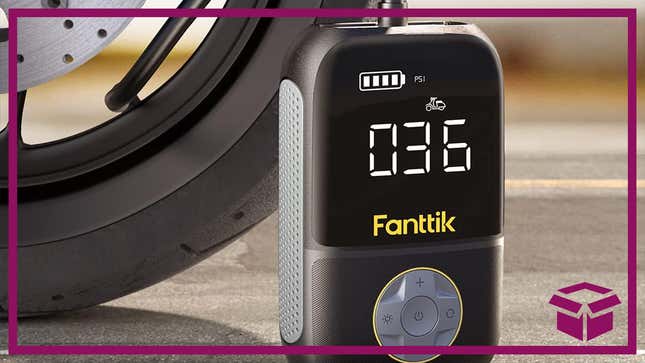 Keep your bike and motorcycle tires in tip-top shape with this portable tire inflator. No need to pump up and down, tiring yourself out. Simply connect the tube to your tire and select any of the four preset inflation modes (or choose manual) You can set the desired pressure value and inflation will then stop automatically once it's reached. You can see as it rises with the digital display showing the PSI level. And once done, the inflator fits right in your pocket.
Fanttik X8 Portable Tire Inflator | $50 | Amazon
The portable tire inflator normally runs for $100, but right now it's half off—bringing it down to just $50.