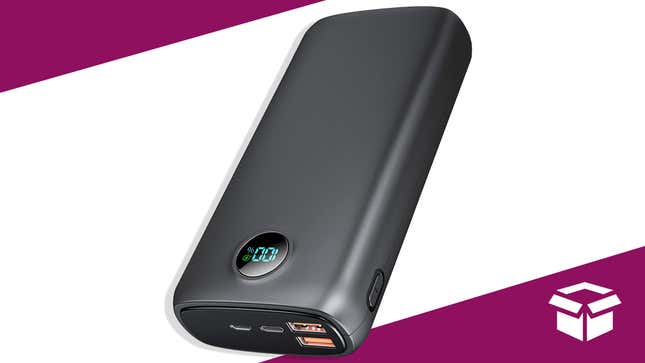 The Loveledi power bank serves as a 40,000mAh portable charger with two USB-C ports and two USB-A ports. You'll have no problem charging your phone, tablets, and notebooks all at once from a single location. The charger is capable of power delivery at 30W so your phone and other devices can recharge quickly. In 25 minutes, an iPhone 13 can go from 20% up to 68%. The built-in LED display shows exactly what percentage the power bank is at.

Power Bank Portable Charger | $28 | Amazon
The #1 bestseller portable power bank normally runs for $46, but is currently 39% off. Save $18 and charge up to three devices at once.