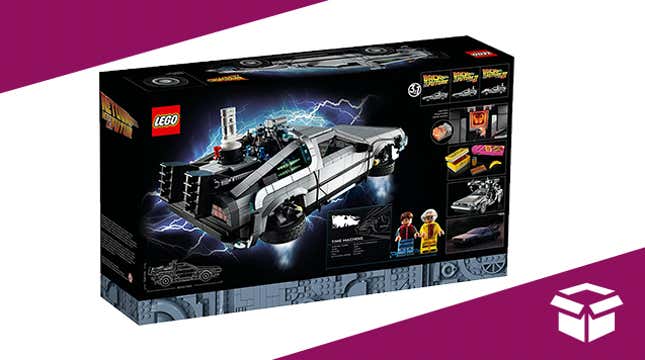 The LEGO Icons Back to the Future Time Machine kit — a 3-in-1 set that lets you build all three versions of Doc Brown's iconic DeLorean — is at its lowest price in a month on Amazon right now. The 15% off deal takes the price of this five-star-rated kit down from $200 to $170.
Snacktaku Drinks Pepsi's Time-Jumping 1893 Cola Flavors
LEGO Icons Back to the Future Time Machine Kit | $170 | Amazon
It's all here — the lightning rod and flux capacitor from the first movie, the Mr. Fusion generator and rotating tires for hover mode from the sequel, the whitewall tires and circuit board from the last part of the trilogy, and (of course) Marty and Doc figures. Amazon reviewers agree with all five stars: This premium 1,856-piece set is a perfect build for Back to the Future fans both young and old. Jump on this 15% off deal before it ends or you'll need a time machine to get it back.