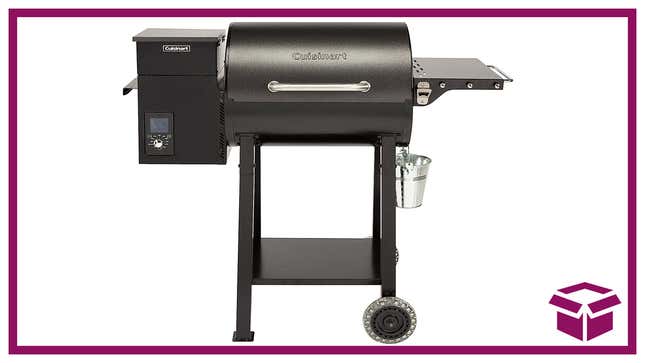 Want to bring the heat to your Labor Day cookout? Head to Amazon now and take 44% off Cuisinart's CPG-465 Portable Wood Pellet Grill and Smoker, which brings the price down from the usual $500 all the way to $280. It's an 8-in-1 cookout king, with the ability to smoke, BBQ, grill, roast, braise, sear, bake, and char-grill with equal deliciousness.
Cuisinart CPG-465 Portable Wood Pellet Grill and Smoker | $280 | Amazon
Unlike many pellet smokers, the Cuisinart CPG-465 gives you outstanding levels of temperature control for precise food prep. The digital control automatically adds pellets as needed to regulate the heat, and the CPG-465 is also powered by an electronic auto-start so you're not having to struggle to get it lit. The all-terrain wheels and secure lift handle make it easy to transport over grass even at 83.6 pounds, so you can hold your cookout anywhere. This 44% off deal on Amazon is just in time for you to upgrade your cookout game before the big Labor Day holiday!