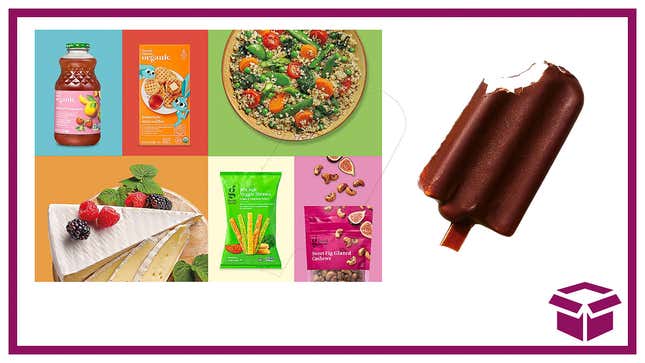 With the weather getting warmer, you might be having family and friends over. Or if you're like most people out there, you're juggling different responsibilities and obligations, like work, childcare, eldercare, school, taking the kids to their various activities and everything else. And unless you've lived under a rock over the past couple of years, you're very much aware of the fact that getting easy to make meals and snacks and drinks that are high-quality, health conscious and affordable has been extremely difficult. Well, Target comes to your rescue. From now until the end of the week, you can save 20% on food and drinks – if you use same-day pickup and delivery with Target Circle.
20% off Food and Drinks with same-day delivery and pickup with Target Circle | Target Good & Gather | Target Favorite Day

You can get Favorite Day Take & Bake Baguettes for those trendy charcuterie plates – or for pretending you're a Parisian. If you have a sweet-tooth – my mom certainly does – you can get some Favorite Day 1.5 Quart Cookie Dough Ice Cream or an 8-pack of 14 ounce Good & Gather Frozen Berry Pomegranate Fruit Pops. If you're extremely busy like I am and just don't have a lot of time to search for ingredients, you can get a BBQ Pulled Pork Slides with Mac & Cheese Meal Kit or a 3LB package of Good & Gather Frozen Steakhouse Seasoned Beef Patties – and pair with some veggies. Coffee lovers could get Good & Gather Toasted Coconut Caramel Chocolate Flavored Light Roast Ground Coffee. You get produce, dairy, meal plans, sauces, deli items, meat and seafood, organic juices and so much more – and it's all very convenient. Plus you can save some cash!