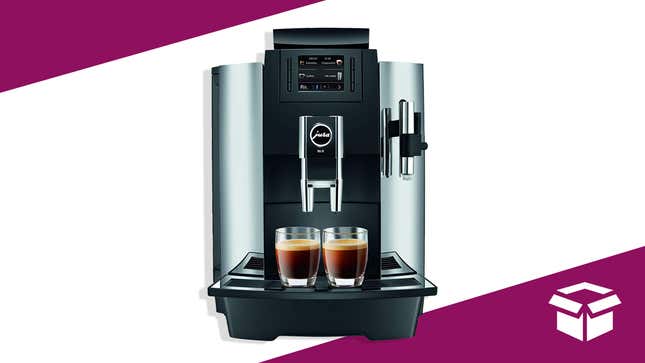 You deserve more than just a standard coffee in the morning. This barista-quality coffee machine offers the true coffee aficionado everything they need to brew the perfect cappuccino, latte, or whatever their heart desires. This machine is ideal for small offices and self-serve coffee bars or anyone who really, really, really loves their coffee. With one-touch preparation, your perfect cup of coffee will be ready in less than 60 seconds.
Jura 15145 Automatic Coffee Machine | $2,000 | Amazon
This professional coffee machine has been fluctuating back and forth from being listed at $2,800 and $2,000 at Amazon. Get it now while it's at its lowest.