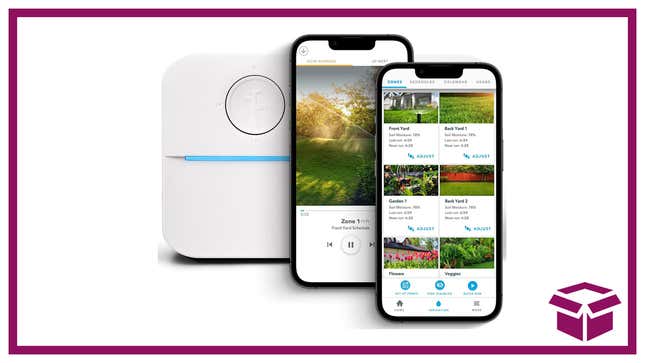 Keeping care of your lawn can be a lot of work. Why not offload some of that work to automation? Schedule your sprinkler to go on at specific times with the Rachio 3 smart sprinkler controller. But wait, can't a lot of sprinklers do that already? Well, yes, but the Rachio 3 can automatically skip watering before it rains, freezes, or your soil is saturated to save on water. It's compatible with both Alexa and Google Assistant.

Rachio 3: 8 Zone Smart Sprinkler Controller | $191 | Amazon
The Smart sprinkler controller normally goes for $230 but right now you can get it for 17% off—bringing the price down to $191.