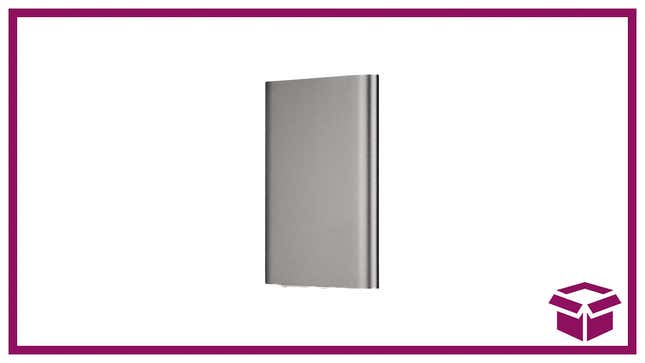 Owning an external hard drive is an absolute necessity – especially if you're a photographer, filmmaker, gamer or if you need to back up your valuable files, like that novel you've meant to finish writing over a decade ago. From experience, finding a portable hard drive that has enough space and is durable has been frustratingly difficult. Stacksocial's 500GB Ultra-Silm Portable External Hard Drive and their 1TB Portable External Hard Drive have been updated from their previous bestselling external hard drive. Built with an all-aluminum encloser for stronger exterior protection against drops and dings, this super light external drive uses USB 3.0 technology to quickly save and transfer files – quickly and easily, whether you use it with an Xbox, PS4, PC or Mac. 
Snacktaku Drinks Pepsi's Time-Jumping 1893 Cola Flavors
500GB Ultra-Silm Portable External Hard Drive | 17% Off | StackSocial
1TB Portable External Hard Drive | 10% Off | StackSocial 
Certainly, if you're an old fogey or getting close, you probably remember the countless awkward and bulky external hard drives with external power supplies with additional software you had to download and use. If you switched from a PC to a Mac, your files were toast. And transferring those files took longer than The Irishman. Thankfully, those days are blissfully gone forever!
Originally written by William Helms on 4/5/23 and updated with new information by Miranda Martin on 6/7/23.