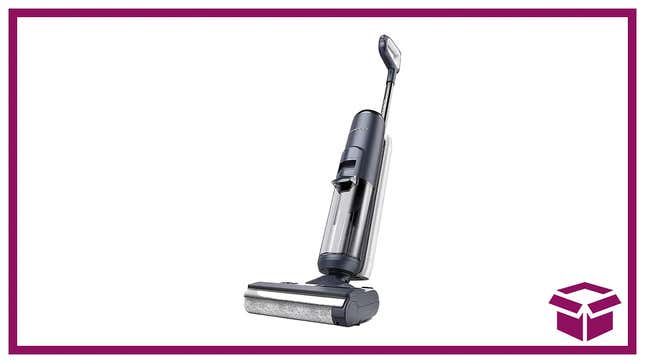 Maybe you're still looking for that perfect gift for mom? Well, The Inventory is here to help you out. With Mother's Day right around the corner, we've got another great gift idea that'll make mom proud while making her life a lot easier. The Tineco Floor One S5 Extreme 3-in-1 in Mop, Vacuum and Smart Floor Washer with iLoop Smart Sensor – yes, the one that went viral on TikTok not too long ago – can come to your rescue. Normally $500, Best Buy has a Mother's Day sale that knocks off 20%, dropping the price to $400. The sale doesn't last long, so you better hop to it before it's too late! Why should you get one? Well, the iLoop Smart Sensor Technology instantly adjusts water flow, suction and brush roller speed based on the mess below it. The advanced brush head design offers superior edge cleaning along those difficult baseboards and hard to reach corners. The Tineco Floor One S5 Extreme can glide effortlessly across all sealed floor types, quickly picking up debris and liquids. And adding to its remarkable efficiency, it includes a self-cleaning dock, which you can attach to the floor washer.
Snacktaku Drinks Pepsi's Time-Jumping 1893 Cola Flavors
Tineco Floor One S5 Extreme 3-in-1 Mop, Vacuum and Smart Floor Washer | 20% Off | $400 | Best Buy

Remember the good ol' days when you'd dunk a mop into a pail of used, brackish water and then you'd ring it out? Or when you'd have to replace vacuum bags – without somehow spilling dirt and grime on your floor? Those days are finally over with this incredibly efficient, effortless cleaner.