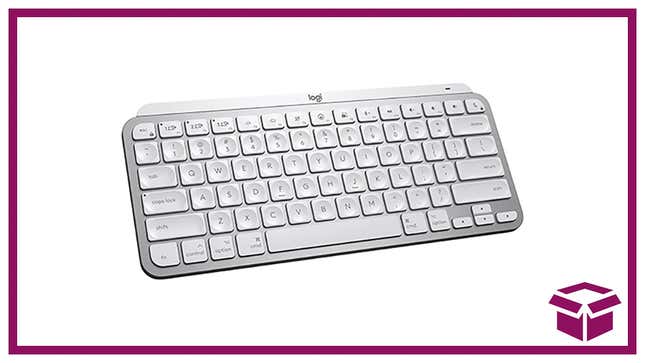 If you're like us, you spent most of your working hours typing. Finding an ergonomic keyboard that makes your workday easier and more efficient and doesn't break the bank can be extremely difficult. The Inventory has come to your rescue! Best Buy is selling the Logitech MX Keys Mini TKL Wireless Bluetooth Scissor Keyboard for $90 – 10% off its normal price of $100. But it won't last long: This deal ends on August 26.
Logitech MX Keys Mini TKL Wireless Bluetooth Scissor Keyboard with Backlit Keys | $90 | Best Buy

Specifically made for creators, this wireless keyboard is one of the smallest, smartest, and mightiest, minimalist keyboards out there. Its small size and weight make it portable, and allows you to take it with you, wherever your work takes you. The minimalist form factor provides improved ergonomics by helping you align your shoulders, while allowing you to place your mouse closer to the keyboard for less arm reaching, more comfort and better posture. Perfect Stroke keys are shaped for the user's fingertips and feature tactile responsiveness to keep you orientated and in your flow. Backlit keys light up the moment your hands approach it, and the backlighting automatically adjusts to suit changing lighting conditions. Smart Dictation, Mic Mute/Unmute and Emoji keys also help to streamline your workflow even further. You can pair it with up to three devices on nearly every operating system through Bluetooth Low Energy and switch between them seamlessly, including different computers. Plus, the keyboard can stay powered for up to 10 days on a full charge – or up to five months with backlighting turned off. Improve your posture, streamline your workflow, and don't break the bank. Don't lose out on a great deal!