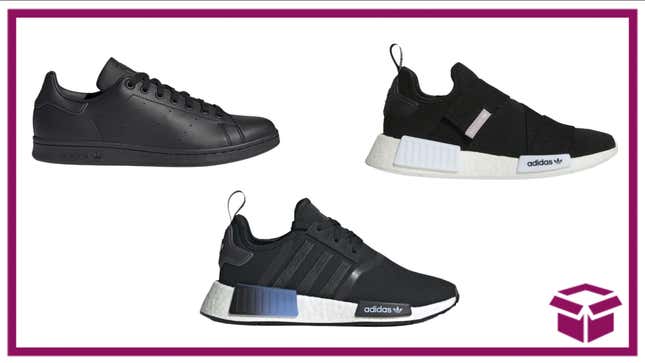 Isn't it about time you picked up a new pair of sneakers? What about some comfy sweats? But not just any will do. You want to rock the three stripes. You want some new Adidas gear. Normally, it might be a little pricey to outfit yourself in Adidas from head to toe, but not right now. The Adidas Favorites Sale is going on, and during this event, you'll find deals on iconic Adidas sneakers and gear that rarely goes on sale. You can save up to 50% on in-demand gear like Stan Smith sneakers, NMD kicks, and more. 
Adidas Favorites Sale | Adidas
Most of these items aren't usually included during the many Adidas sales that go on throughout the year, and there are some excellent deals you'll find sprinkled throughout the event's multiple pages. It's your chance to grab goodies that usually go for a premium. Just make sure you act now, because this deal ends on April 13, and you won't want to have missed out. Not when there are Stan Smith kicks on the line.