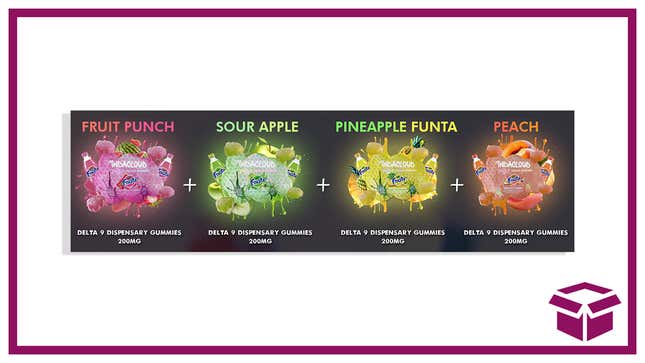 If you're looking for dispensary-grade THC gummies that you can buy online and are *100 percent federally legal,* we've got a deal for you. Check out Indacloud and see the deal on a 4-pack of Funta gummies for over 50 percent off, and free shipping. The "Funta" varieties channel your favorite sodas with no chemical taste, according to reviewers. And now you can bring home 800 mg of high-grade edibles for $70, plus free shipping.
4-pack of Funta gummies | $70 | Indacloud
You'll love all of Indacloud's nostalgia-driven flavors, like fruit punch, sour apple, pineapple, and peach. And you're guaranteed a great high — each package contains 10 gummies and a total of 200mg of Delta-9 THC. Embrace the vibes and save $70 for all four flavors.
Originally written by Elise Caplan on 6/1/23 and updated with new information on 6/23/23 and 6/29/23, by Mike Fazioli on 7/17/23, and by Elise Caplan on 8/8/23 and 9/5/23.