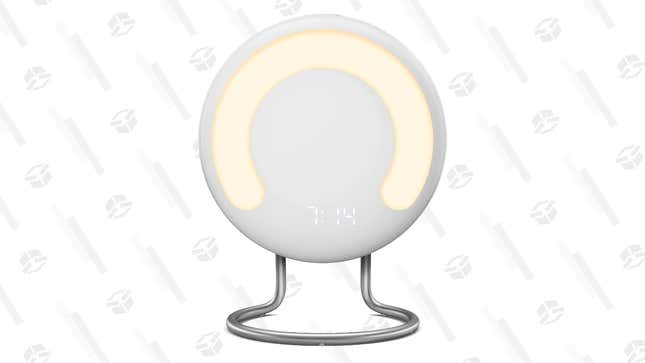 Sure, you can be startled awake by your phone alarm or a fuzzy clock radio—but that hurts your head, your schedule, and your vibe. Amazon Halo Rise is a sunrise alarm clock that helps regulate your sleep schedule. No cameras, no microphones, but sensors analyze your body movement and breathing. Then, you'll get a report—a sleep score on the app—that helps you understand and improve upon these patterns.
Amazon Halo Rise | $100 | 29% Off | Amazon
This is the lowest we've seen the Amazon Halo Rise in a while—only $100. We spend approximately a third of our lives sleeping, so you better make it good!