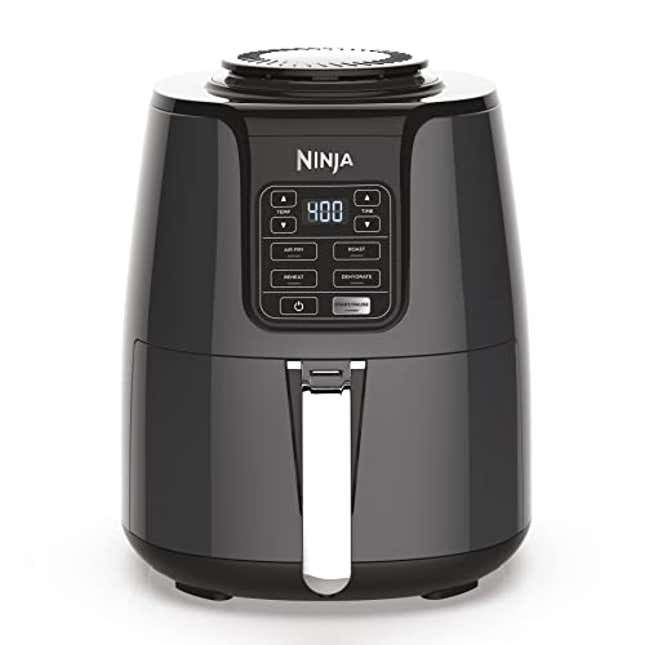 Are you on the lookout for a gadget that revolutionizes your kitchen experience? Then look no further. Amazon provides a fantastic offer on the Ninja AF101 Air Fryer that offers you the daily dose of healthy, fast, and convenient cooking. This innovative air fryer cranks up 4 IN 1 Versatility - offering Air Fry, Roast, Reheat, and Dehydrate programs, streamlining your meal preparations like never before.
The beauty of the Ninja AF101 Air Fryer lies in its ability to fry with up to 75% less fat than traditional frying methods. It's tried and tested against real hand-cut, deep-fried French fries, making it an excellent choice for guilt-free indulgence. If you're watching your waistline or just looking to make healthier choices, it's time to consider this exceptional appliance.
With a Wide Temperature Range from 105 degrees Fahrenheit to 400 degrees Fahrenheit, this fryer from Amazon provides gentle moisture-removing or robust convection cooking options. The broad temperature spectrum ensures that you can safely and efficiently heat any food item in the fryer – whether it's leftover pizza or a fresh batch of French fries.
One standout feature is its Family-Sized capacity. The 4-quart ceramic-coated nonstick basket and crisper plate can fit 2 lbs of French fries, perfect for family meals or hosting parties. Not only that, the Ninja AF101 Air Fryer has a smooth-to-clean design with dishwasher-safe parts. Making the food cleanup hassle-free, especially on those busy weekdays.
The package includes a 4 Quart Nonstick Basket, Crisper Plate, and a bonus 20 recipe booklet. Also, as an appealing add-on, this air fryer can also create flat, chip-like dehydrated foods at a low fan speed and temperature, for those homemade afternoon snacks.
The Ninja AF101 Air Fryer is no doubt an excellent choice for quick, easy meals with its top-notch features and versatility. It brings both innovation and convenience, making it worthwhile for the health-conscious, the family cook, or the culinary enthusiast. What's more, with a whopping 25% discount on Amazon today, it's the perfect time to add this miraculous gadget to your kitchen lineup.