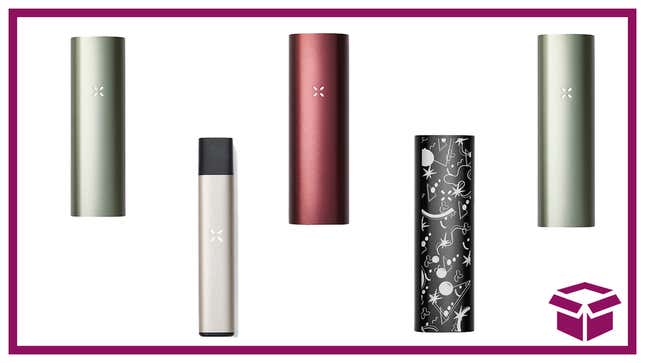 Select vapes and kits from PAX are on sale for as much as $60 off, with reliable and stylish options for flower, concentrate, or pod consumption. Select styles from PAX's collaboration with famed designer and artist Akiko Tsuji, including the Nostalgia and Harmony engraved vapes, are marked down from $270 to $210.
Snacktaku Drinks Pepsi's Time-Jumping 1893 Cola Flavors
Select vapes and kits | up to $60 off | PAX
PAX's high-quality vaporizers come with patented temperature control to bring out the very best of your flower or concentrate without burning them. Long run times give you several sessions on a single USB charge. The sale selection runs from the Era Pro pod vape ($50, down from $70) up to the PAX 2 ($120, down from $150), the PAX 3 complete kit ($200, down from $250), and the Pax 3 Akiko Tsuji engraved editions ($210, down from $270). This deal is only while supplies last, so jump on it before it ends.