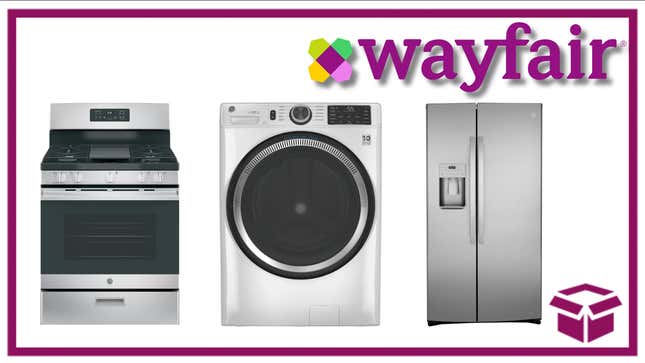 A new refrigerator could be in the cards for you. Or maybe a new range. Maybe you're ready to buy a new washer and dryer. Whatever the case may be, you should mosey on over to Wayfair and capitalize on some serious savings. The brand's Major Appliance Sale can help you find some great discounts on some of the biggest names in home appliances, including savings up to 44% off LG goodies and up to 32% off what Samsung has to offer. Neither are anything to sneeze at, especially when you're buying up things like fridges and ovens. 
Major Appliance Sale | Up to 44% Off | Wayfair
If you've been thinking about pulling the trigger on these handy gadgets (and who hasn't wished for a new range a time or two?) you can head over to Wayfair now and peruse what's available. A word to the wise, though. There are so many great deals on offer, you might have to start making some space at home. You may be bitten by the bug to completely remodel with these sale prices.