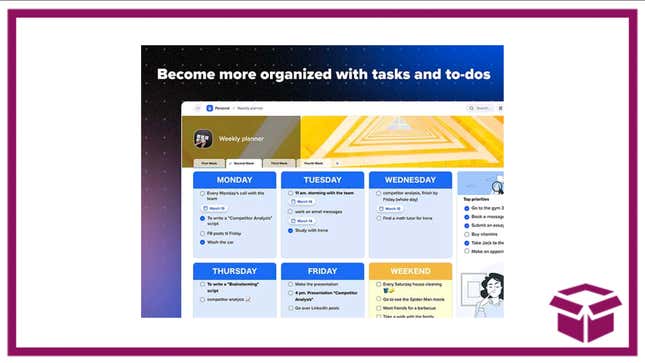 Need a quick and easy way to visualize your projects, schedules, or ideas? Or do you need something that can help working with collaborators a breeze? Grab a xTiles Personal Pro: Lifetime Subscription, which is 80% off right now at StackSocial. For just $60, you can collaborate, build ideas, share notes with others, collect links and media, and mix and match tiles to create entire projects. It's a great way to encourage real-time collaboration or for you to build a way to visually search between snippets and info you need to save. All your info is at your fingertips and can be exported into docs, PDFs, PNGs, and more.
Snacktaku Drinks Pepsi's Time-Jumping 1893 Cola Flavors
xTiles Personal Pro: Lifetime Subscription | $60 | StackSocial
This is a great tool for writers, anyone studying or tutoring others, project management, brainstorming, and more. You get unlimited file uploads, unlimited blocks for text, images, videos, files, and links, unlimited editors per document, and unlimited page sharing with your subscription. All this for just $60? If you like staying organized, this is a must-have. Be sure to grab it before it's gone!
This story was originally published by Brittany Vincent on 03/19/2023 and updated with new information by Erin O'Brien on 05/12/2023.