Organize Everything | Wayfair
Romanticizing your life? Buddy, I am too. After a deluge of "aesthetic" TikToks I am delicately putting dishes away and folding my clothes properly. If you haven't come across those videos, let me recommend organizing the heck out of your space. There's something about a clean space that gives one a peace of mind. Wayfair's got some deals to help you get there—here are some that I think are perfect to kickstart your highly aesthetic deep clean.
First, clear some space for this modular cube storage. You don't have to fill every cube to the brim—use these fabric cubes to store some items, and fill the rest of the bookcase with records, toys, or things you'd like to display.
G/O Media may get a commission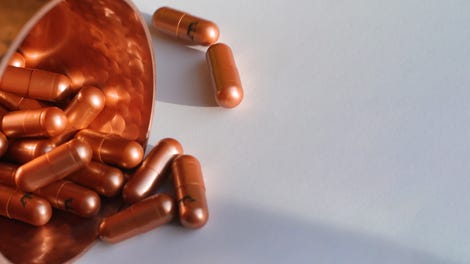 health
The Lyma Supplement
This can be part of a shelving system for bigger closets, or a standalone organizational shelf for narrow ones. It mounts to the wall, and the shelves' heights can be adjusted to accommodate larger items.  
Don't leave your pantry out of the process! Decant your shelf-stable foods into stackable containers and suddenly: you can see what foods you have, and what you need to restock soon. Brilliant.
This is maybe the nicest-looking shoe rack I've ever seen—one that you can proudly display in the mudroom because of its midcentury shape. It's also made of solid-wood, which gives it an edge over other shoe racks.
Optimize your tiny bathroom storage with this over-the-toilet shelving unit. Store toilet paper, hand towels, little baskets of tampons, tiny decor items if you're into that ...
With this laundry sorting system, you can separate the linens from your cherished jeans and nary a color will bleed. Great for compartmentalizing laundry loads, and great for not mixing stuff up.
Included in this sale are some trash storage options, like this motion-sensor trash can. Wow. Imagine bringing a bunch of eggshells over to this baby and it just opens up without your hands. Life can be so sweet.