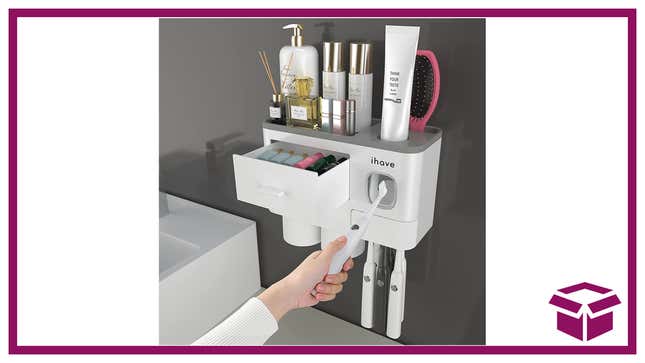 These days, we are all about optimizing your space and making everyday stuff feel more special. We wrote about these shower shelves recently and stick by them—but here's the $17 equivalent for your toothbrush. This large capacity shelf is nearly retrofuturistic—not just because of its rounded edges, but also because it's an automatic toothpaste dispenser.
Snacktaku Drinks Pepsi's Time-Jumping 1893 Cola Flavors
iHave Toothbrush Holders for Bathrooms | $17 | 15% Off | Amazon
Your toothbrushes stay clean, tucked away from any unseemly particles. It also holds two magnetic cups, for sips of water or mouthwash. Clean off the counters and store your stuff in the little drawer or on top of the shelf. Plus, it's adhesive—so no drills, and no marks on the wall. All around, we think this is a great upgrade to your bathroom. You can't argue with the $17 price.