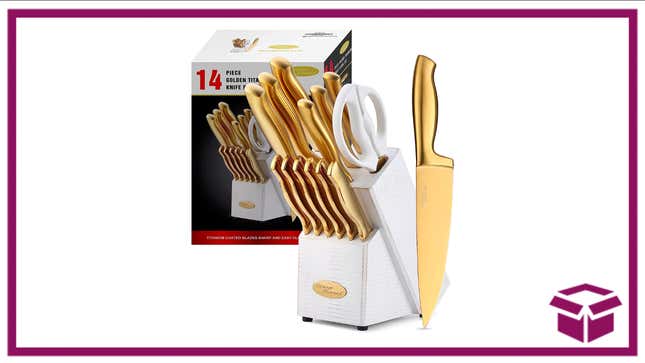 If you ever find yourself without a knife when you really need one, it might be time to buy a set. True, good knives can be expensive. But we're always happy to save you some cash where we can. And we found this 14-piece set of Marco Almond knives that's 43% off its normal price right now. That means you can snag them for just $66. 
Marco Almond 14-Piece Knife Set | $66 | Amazon
This set comes with everything you need to prep a great dinner, from chopping up veggies to cutting your steak. Whether you're an amateur chef or a seasoned professional, this is a nice little set of knives you'll want to grab ASAP before they sell out — and they will at this price.