Following the example of direct-to-consumer kitchen brands like Misen, Milo is here to disrupt the dutch oven.
Unlike a lot of industries that have had their kitchen tables flipped in the last several years, the dutch oven space wasn't bad, broken, or unapproachable prior to Milo. Le Creuset and Staub make amazing luxury products (I'm obsessed with Staub's grenadine colorway), and Lodge's offering, at a sixth the price, performs just as well by many accounts, including Wirecutter's.
The Misen comparison isn't arbitrary. In that case, pros of course have access to much more expensive and much better knives, but for most people, Victorinox's Fibrox line is more than enough, and about half the price. That brings us to the real question: is Milo two-to-three times as good as Lodge (when factoring in Lodge sale prices)?
The Milo includes a lifetime warranty and free shipping. Its pure white coating is a clear calling out of its colorful competitive set, and aesthetically I like it more than anything else besides Staub. It also screams "wedding gift idea".
5.5 quarts is fine for most people's purposes, but if it doesn't meet your needs, that's currently Milo's only size, so you'll have to look elsewhere. It weighs in at 12 pounds and can handle temperatures up to 450 degrees- 50 degrees more than the Lodge.
G/O Media may get a commission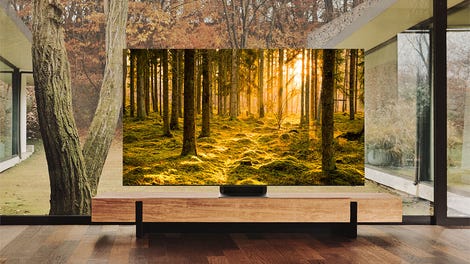 Up to 40% off
Samsung Smart TVs
I've used the Milo several times now and have zero complaints, including around how easy it is to clean. That being said, this is a product that claims heirloom status, so we'll have to update with long-term testing notes. In the meantime, Gear Patrol has tested theirs more extensively.
Left to my own devices, I'd spend the extra $45 and spring for the Milo, for myself or as a gift.
Bonus fact: the Milo and similarly-sized dutch ovens will fit inside the Breville Smart Oven Air.
---