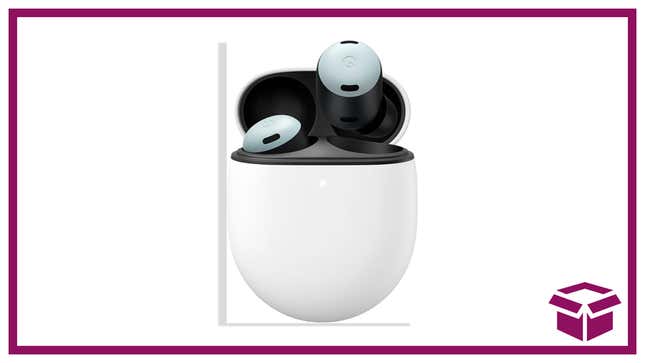 Everyone knows earbuds are awesome — an essential part of your daily routine. The hard part is finding the right fit, with the right specs, at the right price. That's where this sale from Google comes in. For a limited time, they're selling their highly rated Pixel Buds Pro True Wireless Noise Canceling Earbuds for $140 at Best Buy (that's $60 off the normal price).
Google Pixel Buds Pro Earbuds | 30% off | Best Buy 
These earbuds are rated 4.5 out of five stars, with glowing reviews from buyers on their immersive sound, noise cancellation, and battery life. Even the fit has people raving. "I can wholeheartedly say that these are among the best set of earbuds I have ever used," wrote one happy customer. Another called them "the most wonderful piece of tech I could have ever purchased," adding that they blow the competition "outta the water." Check out the sale on the Google Pixel Buds Pro at Best Buy.
This article was originally published by Elise Caplan on The Inventory on 6/7/23 and updated with new information on 7/11/23 and 8/9/23 and by Miranda Martin on 7/13/23.