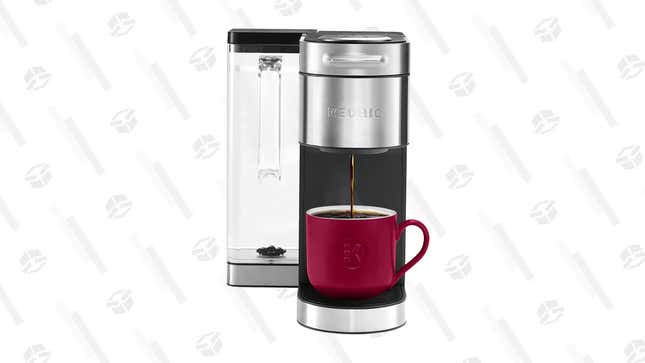 Keurig K-Supreme Plus Single Serve Coffee Maker | $139 | MorningSave | Use Code KINJAFS

Can't get your day started without a cup of coffee? Join the club. But sometimes you don't want to make a whole pot. Either you live alone or just one cup will do, right? Stop making an entire vat of coffee and make things easy for yourself. Snap up this simple and attractive Keurig K-Supreme Plus Single Serve Coffee Maker for just $139 at SideDeal and make the perfect cup every morning. And only one cup — unless you want to throw some more in there. It's programmable for up to 3 people, has 3 strength and 3 temperature settings, and can brew anywhere from a 4 ounce to 12-ounce cup. Your coffee is done in a minute, and you can brew nine cups without refilling. Now, how's that for a good morning? Pick one of these up today, but be sure to use promo code KINJAFS when checking out.
This deal was originally posted by Brittany Vincent in August 2021 and was updated with new information on 8/30/2021 by Sheilah Villari. 
---