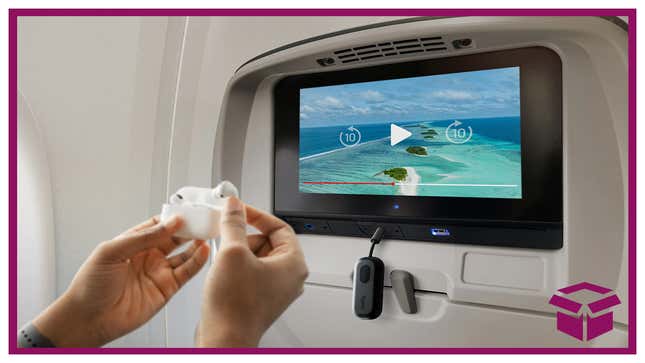 Have you ever been on a long flight and realized you forgot your wired headphones? This viral TikTok dongle has shown the Twelve South AirFly Duo to be the ultimate must-have for travelers everywhere. Don't miss out on more than 22 hours of battery life, and share the entertainment with a friend or stranger since the wireless transmitter can connect up to two devices at a time.
Twelve South AirFly Duo | $45 | Amazon
To connect, simply plug in the AirFly Duo to the back of the seat in front of you, turn it on, and connect up to two AirPods devices for hours of in-flight entertainment until you reach your destination in comfort. One five-star review notes that flight travel isn't the only way to use this little device. On a tour during vacation, plug it in to listen to the tour guide in comfort with your own earbuds!