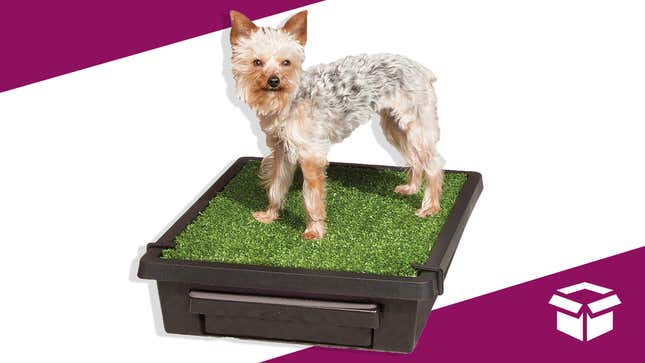 How often are you letting your dog outside to go to the bathroom? Stop that. This is a great option to have set up during the winter. Add one of these dog potty pads to your garage so your pup doesn't have to face the elements every time they need to make tinkle. They also work great for any pet parents living in an apartment and don't have to take an elevator or the stairs multiple times a day to let the dog out. The covered waste bin and Wee Sponge powder work together to trap smells and help keep the potty odor-free and the mat is designed to look like grass.

PetSafe Pet Loo Portable Dog Potty | $35 | Amazon
Right now, the PetSafe Pet Loo is down 50%. That's a $35 discount for the small option.