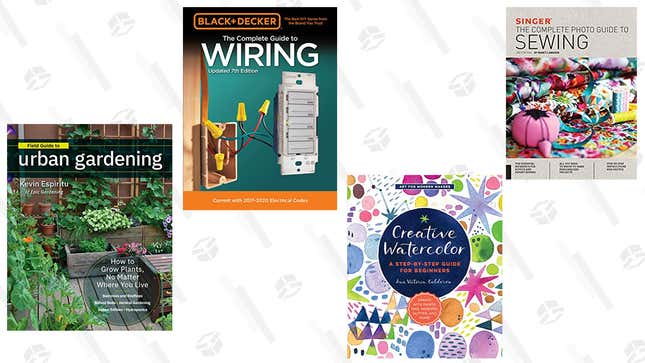 Crafts, Hobby, and Home Book Deals | Amazon
Were your state's Stay at Home orders extended and you're running out of things to do? It might be time to start a new hobby! Amazon is having a sale on a bunch of best-selling books about crafts and hobbies to do, so you can stay safe and entertained inside, and learn some new skills to boot.
If you're interested in making a garden, for example, but lack the appropriate yard space, then the Field Guide to Urban Gardening will be a great purchase. Or, you can learn to make some watercolor art with Creative Watercolor, which is aimed to get beginners the skills they need to have fun.
There's also this book on cat care, which I bought on the name alone but well... that's less a hobby and more that it's important to take care of your animals. Anyway, grab a book and get to learning a new hobby, and May will fly by before you know it!
---