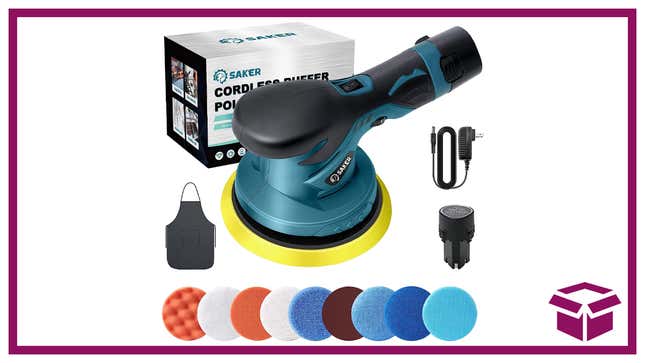 It's not unusual to have a handful of dings and scratches on your vehicle. Did you know though it's pretty easy to remove them yourself? That's right. Just get yourself a personal buffer like this one here from Saker. This polisher is easy to use, comes with a variety of different sponge attachments to fit the needs of any task, and will leave your car looking brand new. It's lightweight and since it's cordless, you don't need to worry about your car snagging a cord or you tripping over one while polishing.

Saker Mini Cordless Buffer Polisher | $82 | Amazon | Clip Coupon
Typically this portable polisher goes for $118, but right now its both 19% off and there is a coupon available to save another 15%. You can get it for just $$82.