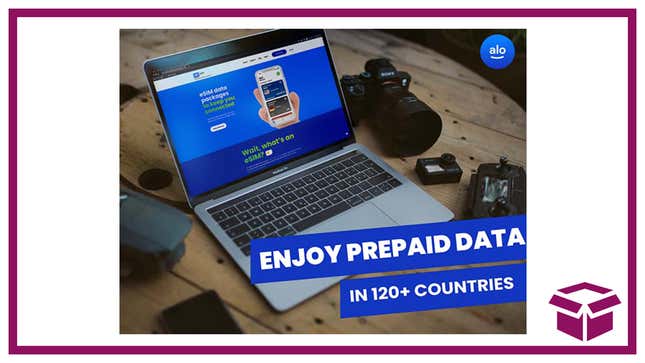 If you're ready to see the world, make sure you have a cell phone that works while you're overseas first. No matter how good your plan may be, it's always well worth making sure you've got a little insurance, whether that means for getting in touch with friends and family for emergencies or ensuring access to the 'gram for sharing photos. Until 9/24, thanks to StackSocial, you can snag a $50 AloSim Mobile Data Traveler Lifetime eSim Credit for just $22. That's a savings of 56%. Super affordable, reliable, and you'll feel a lot better just knowing you have it for while you're jet-setting — and peace of mind is worth its weight in gold.
$50 AloSim Mobile Data Traveler Lifetime eSim Credit | $22 | StackSocial
You can install this digital SIM card on your device, and then it will connect to other data networks in other countries without having to pay extra. This lifetime eSIM will always work, you won't have to pay $50 for service, and you won't have to pay any monthly fees. This eSIM works in more than 120 countries, so you'll be ready to go wherever you decide to travel. If you're even thinking about making a trip overseas or you just want to be prepared for if you do, go ahead and spend the $22. You'll be glad that you did.