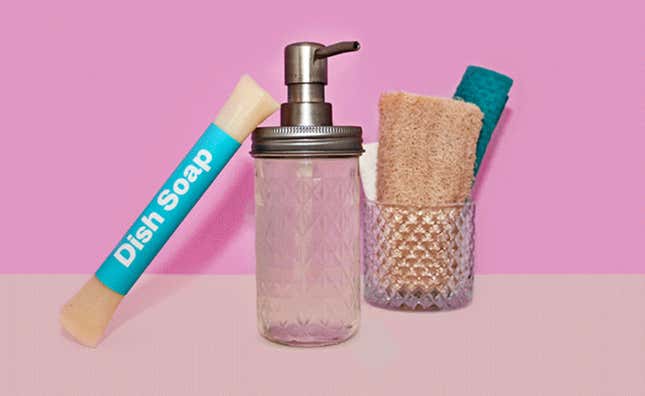 It is 2019, so I shouldn't have to tell you that single-use plastic is not good for our planet. Chances are, you have at least one friend who quit using plastic straws and carries a metal one around with them. If you too want to cut down on your plastic use, especially around your home, then Etee is a brand you want to get to get to know.
Everything from Etee is reusable (except for the soap because it is soap). The products cover a wide range of home uses, from brushing your teeth to washing your dishes to storing food. The company has already received 1,766% of their Indiegogo goal, so clearly, their concept is something people are trying to get behind.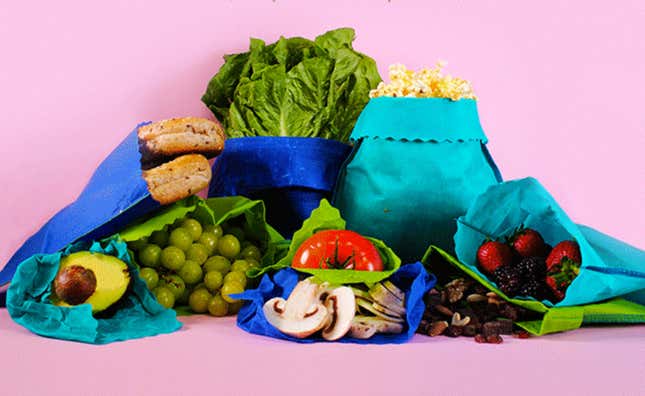 Etee has a wide variety of plastic-free products for use in your home. For food storage, try the brand's wraps and resealable bags made with beeswax. They also have freezer bags, so you can finally stop buying those plastic gallon bags. And did you realize even washing your dishes created plastic waste? Etee has liquid dish soap, a dish soap bar, and a loofa/scrub sponge. Plus, you can do your laundry using Etee's laundry soap and dryer balls, and if your clothing has tough to remove stains, an Etee stain stick should do the trick. Dental floss is a big culprit when it comes to plastic waste, so it comes as no surprise that Etee even has toothpaste chewable tablets, dental floss, and a toothbrush with a removable head.
Here's what Etee has to say about their sustainable products:
From the cloth in our bags to the bristles of our brushes, every detail of our product is 100% biodegradable. There's not a hint of plastic in them. We created liquid soaps and cleaners without the need for any plastic bottle, and made our bags and wraps reusable to decrease waste. When you do need to toss them, our products will naturally degrade back to the earth as intended.

Get all your - plastic-free - household items under one roof. No more checking the ingredient lists, double-checking claims and jumping from site to site. We offer you the most innovative and easy to use items in one place.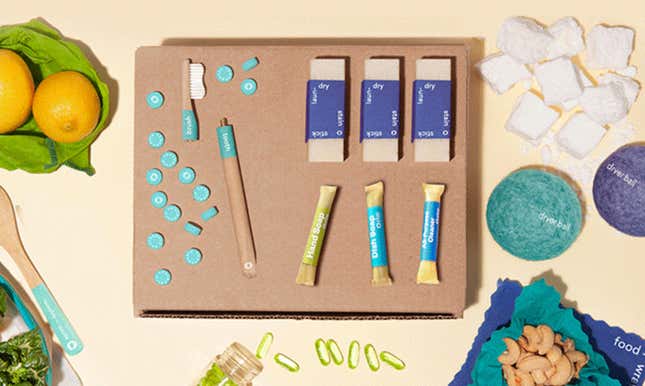 I got to test out Etee's liquid dish soap, which came with their Swedish dishcloth, and was pleasantly surprised by the experience. I thought there was no way I'd get the suds I require, but all it took was one good shake. The process for putting this soap together is actually very interesting. The soap comes in a biodegradable wax container: You have to fill the mason jar you're provided almost to the top with water, squeeze all of the soap into the water, and then let it sit for at least an hour. I did this and found I had to shake the soap up a few times to get it to really dissolve into the water. The soap has a nicer smell than your average dish soap, but the real star of the sink was the Swedish dishcloth. It made cleaning the gunk off my plates crazy easy, and I imagine when the dishcloth is dry, I could use it to clean my counters, too, instead of using paper towels.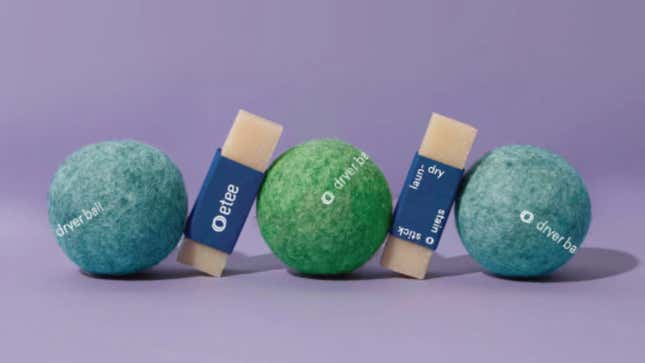 You can sign up for a lifetime membership to Etee now for just $69. Included in that cost, you'll get lifetime access to 100% natural, biodegradable, plastic-free products at half the price, meaning you can order products directly from Etee's website, and you'll always get 50% off. Plus, you'll also get Etee's new Liquid Dish Soap and Chew Tab Toothpaste for free upfront. Shipments are expected to go out in November 2019.
---