Before Justin Bieber. Before Harry Styles and Adam Levine. The original arbiter of "vacation shirt" sleaze style was actually Leo Dicaprio in the Baz Luhrmann classic, Romeo + Juliet. Before him? Tom MF Selleck was keepin' it sexy as Magnum PI. And back it goes, all the way to Elvis and his ukulele in Blue Hawaii circa 1961. The vacation shirt—also called the camp collar or Cuban collar shirt—has a history of being worn by dudes who know how to have fun.

The vacation shirts I'm obsessed with this season tow the line between 2018's full-blown "summer of sleaze" and the retro vibes of the Elvis era. Bold tropical prints infiltrated the warm weather wardrobes of many a guy over the past few years, I know. But the camp collar shirt has veered delightfully into fresh territory: multi-color stripes, photo-real prints and low-key navy florals, for example.
Now listen, I'm not trying to force you into warm weather fits before it's really time. You can wear this classic cool-guy shirt can be worn throughout the spring under a chunky cardigan or denim jacket with your chinos and sneakers. So let's do it
---
With this affordable striped shirt, might I nudge you towards taking a page out of Chris Pine's style playbook? Try tucking it into a pair of tailored linen pants for an ultra sophisticated look. With the right shoes (brogues, no socks) you could probably even get away with this look at a casual summer wedding upstate.

G/O Media may get a commission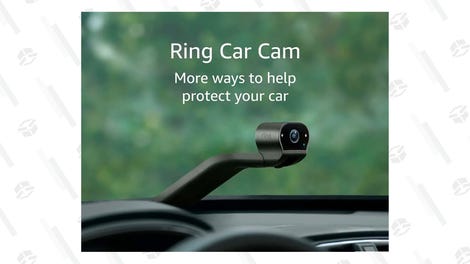 J.Crew's in-house menswear sub-brand consistently turns out pieces I want to see real guys wearing out on the streets. Or at the office. Or on vacation. This deep red shirt adorned with oversized birds of paradise is thematic enough for your next getaway but low-key enough for "summer Fridays" in the city.

For any vacation shirt purists out there who might be wondering where classic "billowy dad shirt" brand Tommy Bahama fits into all this, the answer is: it doesn't. Let me instead introduce you to Reyn Spooner. This equally breezy heritage brand combines the "Aloha spirit" with a bit of modern California cool, which amounts to Hawaiian shirts that fit well and look like they belong in this decade. They offer tons of traditional prints, but my favorite is this Gucci-esque pattern in burgundy and navy.

I could absolutely see one of our sleaze kings rocking this black-and-white photo-print Onia shirt, but guess what? I can see you in it, too. Wear it under your leather jacket with black jeans when there's a chill in the air. Then toss it on with your favorite swim trunks and some wayfarer shades when you hit the beach this summer.

Sorry not sorry, I love everything that Todd Snyder does. This simple, slim-cut navy-and-white floral feels like what Tom Cruise might wear if they ever decide to reboot 1988's Cocktail. It's easy-going and sexy, breezy and classic. Not unlike Tom Cruise in the 80s, am I right? What's not to like about that?

I could go into a whole thing here, giving you all kinds of ideas for how to wear this extremely dope shirt from Reiss. But really all you need to see is how the brand has styled it—half-tucked into a pair of black tailored chinos, no socks and white sneakers. It's perfection. No notes!

---