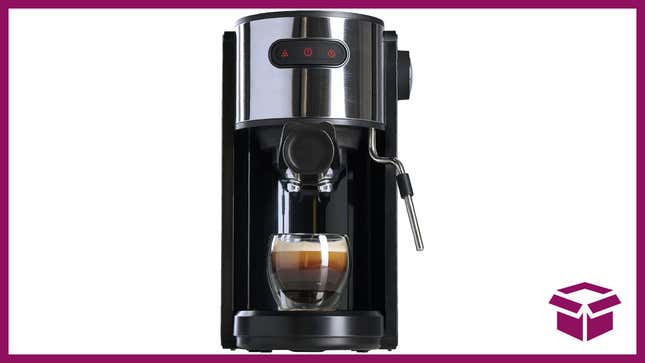 This Coffee Gator Espresso Machine makes an excellent cup of coffee, and it's currently 20% off at $124. The Coffee Gator Espresso Machine is a quick-brew machine and can work with E.S.E espresso pods or ground beans for more flavor options, is surprisingly compact, easy to clean, and can either make you an espresso, or just do a shot into a larger mug.

Coffee Gator Espresso Machine | $124 | Amazon
A lot of us basically rely on caffeine in the morning to make it through the day. Sure, a good night's sleep is nice, but if you've got kids or pets or a job with weird hours or you're just bad at sleeping, that's unlikely. Thankfully coffee exists in all of its glory, and is here to help many of us manage to function, and this machine is built to give you the good stuff quickly.