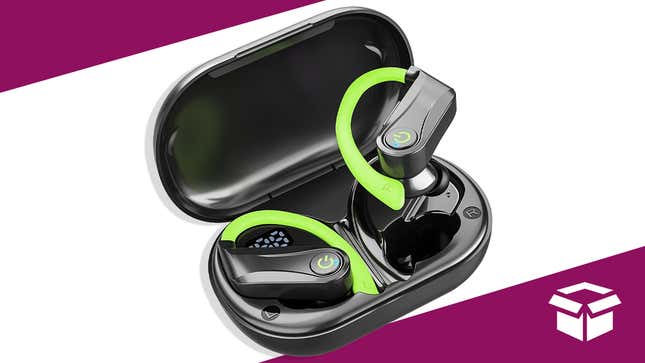 If you're looking for a new set of earbuds to work out with, we've got you covered. The Vanzon sport headphones are on sale. You'll be able to wirelessly connect these puppies to any device and get up to 48 hours of listening time with the charging case. These sporty buds are waterproof and have built-in ear hooks for stability while you run, train, and work up a sweat.
Vanzon Wireless Earbuds Bluetooth Headphones | $20 | Amazon

These sport earbuds retail for $80, but right now are a whopping 75% off, bringing the price down to just $20.