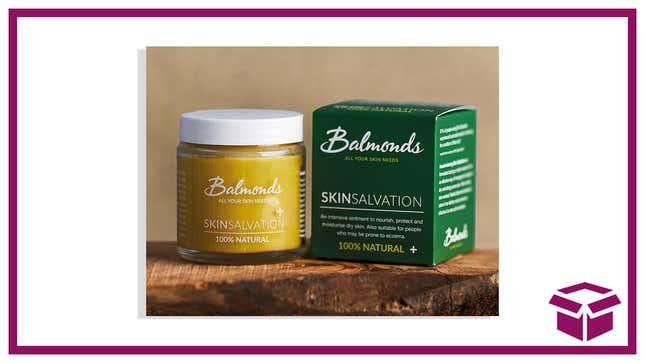 Summer can be a tough time for people with sensitive skin. If you have an issue that's annoying or unresolved, you're probably looking for solutions that are gentle, natural, and consistently effective. That's where Balmonds comes in. This award-winning UK line — now skyrocketing in popularity in the US — offers a small but mighty line of products formulated for sensitive and reactive skin. It's all-natural and reasonably priced. And if you need proof it won't make your skin concerns worse, just know — it's designed to be safe for babies over six weeks old, as well as pregnant women. So gentle is an understatement.
Sensitive Skin Products | Starting at $8 | Balmonds
Balmonds uses ingredients like chamomile, calendula, beeswax, rose hip, and safflower and avoids all petrochemicals, perfumes, nuts, and sulfates. Users dealing with issues from cracked heels to eczema to contact dermatitis rave about the products. And with a range of oils, balms, creams, and washes, the line has something for everyone's routine. (Some products — like the Skin Salvation balm — have already achieved cult status online with beauty influencers and celebrities. We're intrigued by the Cooling Cream for help recovering from too much sun.) Prepare your skin for summer and check out Balmonds now.
Originally written by Elise Caplan on 6/13/23 and updated with new information by Miranda Martin on 7/3/23.