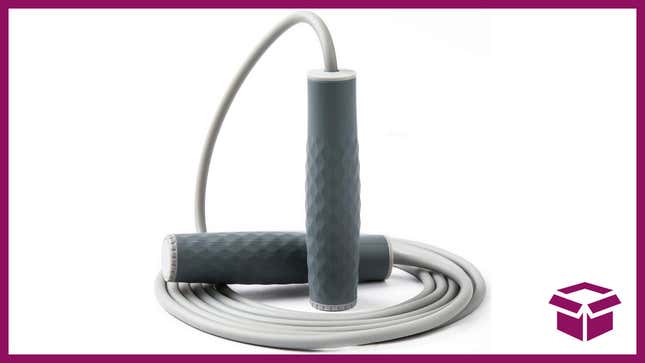 This 1LB Weighted Jump Rope is currently on sale with 26% off, but you can actually take another 5% off of that with a clip coupon, meaning you can bring the price down to just $19. This weighted rope has comfortable high-grip handles, an adjustable length, and is built to be used a lot, so it's incredibly durable.
1LB Weighted Jump Rope | $19 | | Clip Coupon | 30% Off
Aside from being a good price, this 1LB Weighted Jump Rope is an awesome way to keep fit, and it's great whether you're looking for an interesting way to get some cardio in, you're looking to upgrade your footwork for boxing or martial arts, if you're hoping to use it as a grappling hook or something. Don't do that though, it's probably not safe.