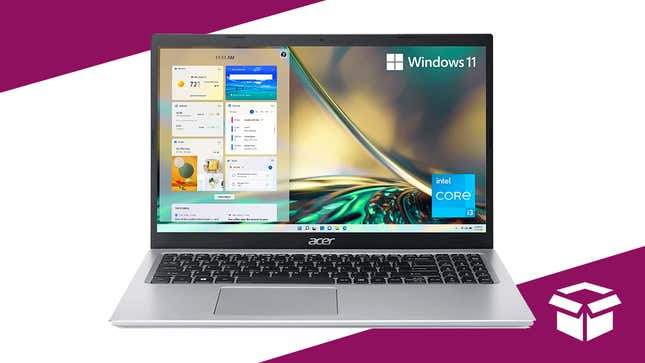 Upgrading a laptop doesn't have to be overly expensive—especially if you're looking to use it to multitask at work. This $300 Acer Windows laptop is literally built for multitasking—with an ultra-smart 11th Gen Intel Core i3 processor. It can handle Zooms, editing, note-taking, gaming, and more. And sometimes? It can handle all of those things at once (exaggeration—maybe two or three of them).
Acer Aspire 5 Slim Laptop - 15.6" | $300 | 21% Off | Amazon
All of this, plus you'll get an ultra-slim, all-metal laptop. The way this Acer's body tilts when it's open both cools the laptop and provides an ergonomic lift for your typing. If Windows 11 is your OS of choice, this 21% off Acer will make WFH a little smoother.