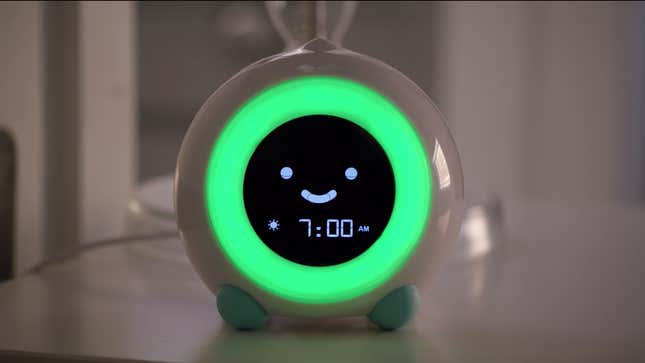 No matter what time she went to sleep the night before, my daughter was waking up every morning at the crack of dawn, ready to go.

Not me, though.
So after too many mornings of starting my day at 5 a.m., I invested in an OK to Wake clock. The premise of the sleep training clock is simple: Green means that it's time to get up. My daughter, a preschooler at the time, didn't know how to tell time yet. But she did know her colors, and because of books like Go, Dog, Go and songs like "Twinkle Twinkle Traffic Light," she could easily grasp that green meant, well, go.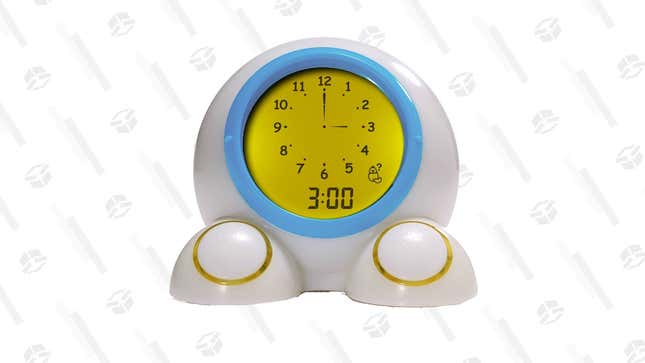 The clock had other uses as well. Since it glows, the clock doubles as a nightlight. With the Teach Me Time version, a robotic voice announces the time when you push down on its foot, so it can help your child learn how to read a clock.
There was a learning curve, of course. Early on, my daughter would shout, "Can I get out of bed now?" and I'd have to direct her to check her clock. It also assumes that your child is inclined to follow rules. Setting up the clock wasn't as intuitive as I'd like, but ultimately, it got the job done—and I got more sleep.

More recently, the newer sleep training clocks have emerged that incorporate additional features: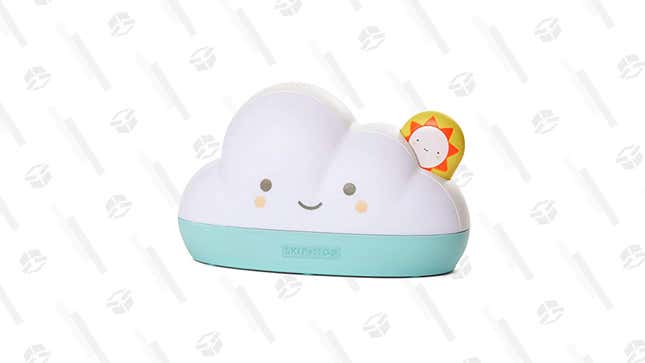 Introduced this summer, the Skip Hop Dream & Shine Toddler Sleep Trainer Alarm Clock is shaped like an adorable cloud. It glows red for bedtime, yellow for quiet play time and green for wake up time. It also plays a lullaby, white noise and gentle rain sounds.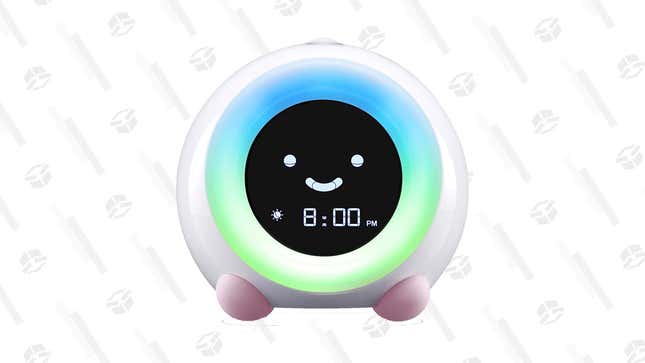 Originally a popular Kickstarter project and available since January 2018, LittleHippo's Mella is a digital sleep training clock with a cute, modern and minimalist design. In addition to the color-changing lights, the clock has a friendly face that closes its eyes at bedtime (and keeps them closed throughout the night) and opens its eyes and smiles when it's time to wake up. The clock also plays white noise, ocean sounds, and a lullaby.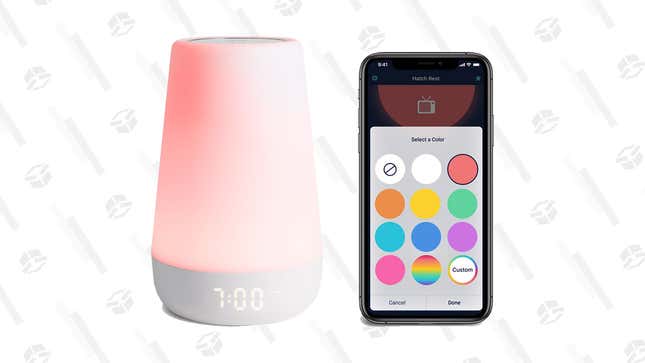 Introduced this June, the Hatch Baby Rest+ is an all-in-one gadget for your baby's room: Not only is it a clock that can change colors to indicate that it's time to get up, it also serves as a white noise machine and a two-way audio monitor, connecting to an app on your smartphone so you can talk to your child or hear if your baby is crying.

Since it's Alexa-enabled, you can also use your voice to, say, turn on the white noise—convenient if your hands are full. Plus, you can customize how it looks, lighting up with an array of colors (not just red, yellow and green). For an additional fee, you can add a coverlet with fun prints such as snowmen, llamas and deer. It's multifunctional and chic.
---