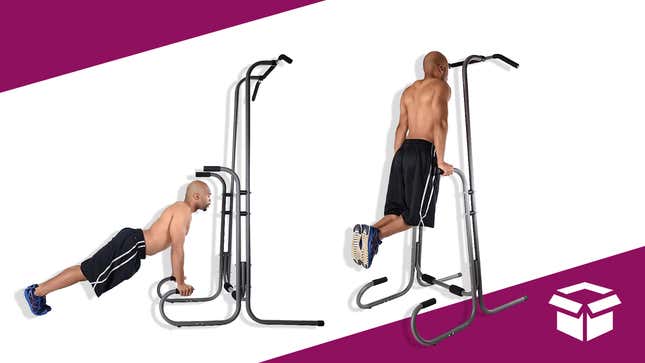 Spring is here. You only have a few short months to get in shape for beach weather. Get in a full workout at home with the help of a pull-up bar stand. Sculpt your chest, abs, back, and arms by working your body against gravity. The Stamina 1690 Power Tower makes for the perfect home gym with a footprint of only 49" by 42". Complete pull-ups, chin-ups, tricep dips, knee raises, push-ups, and sit-ups. A lot of ups to be had.
Snacktaku Drinks Pepsi's Time-Jumping 1893 Cola Flavors
The Stamina 1690 Power Tower | $80 | Amazon
This pull-up bar for home typically goes for $300 but right now it is 73% off, bringing the price down to just $80.