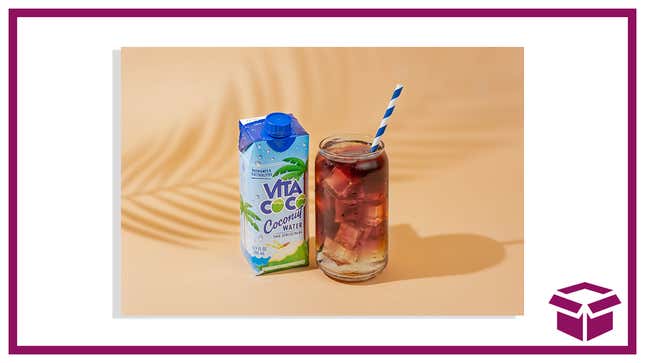 Whoever thought of combining coconut water and coffee needs a raise. Or some kind of award. Honestly, it's probably one of the smartest things anyone's ever come up with. One of the world's best-known coconut water brands in the world, Vita Coco, has partnered with Bluestone Lane to launch Coconut Water Cold Brew, just in time for fall to roll around. This delicious concoction is already available to help fuel your day in the chain's cafes around the country, and it's ready to give you a boost throughout the cooler months as we turn the corner into spooky season. Curious? You can try it now at your nearest location, which you can find here.

Coconut Water Cold Brew | Bluestone Lane & Vita Coco | Find locations here
If you're not familiar with Bluestone Lane, they're an upscale cafe chain that delivers a taste of Aussie coffee culture at more than 60 locations around the US. And it's no surprise they teamed up with Vita Coco (which we featured recently for its *excellent* Coconut Juices). The new Coconut Water Cold Brew combines Vita Coco Original Coconut Water with Bluestone Lane's signature Flagstaff brew, plus a little house-made vanilla syrup to round out the flavor. Fans are calling it light and refreshing, with notes of toasted almond and milk chocolate. Find your nearest Bluestone Lane location here and try the Coconut Water Cold Brew now. And you can thank us later!