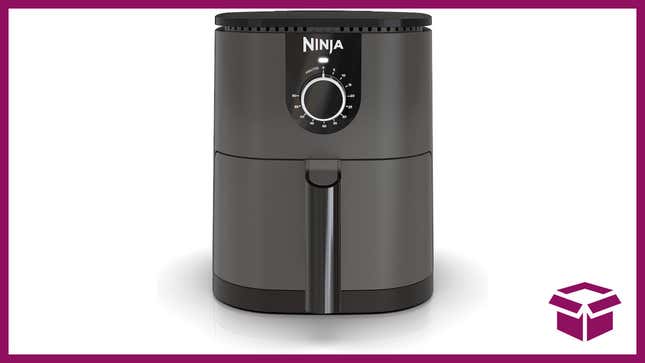 Cooking up a storm is a nice idea and all, but it's too hard for a lot of us at the end of a busy day. So, make things easier with this Ninja Mini Air Fryer, which is currently 50% off at just $40. This tiny air fryer has a 2-quarts capacity, an easy-to-use timer, and is nonstick too, making it really easy to clean no matter what you end up cooking.
Ninja Mini Air Fryer | $40 | 50%
Plus, if the Ninja Mini Air Fryer is secretly an evil robot, or becomes one in the hotly-anticipated robot uprising, it's probably too small to cause too much damage. Just remember to keep it clean to make sure that's the case.