Flash Deal Fridays | Wayfair

Once a week Wayfair puts a bunch of cool stuff on sale and calls it "Flash Deal Fridays." TGIF, am I right? Some are big installations for your home or backyard, some are small accents that make your home just right. And all of them are on sale today only. Shop some of the best below, or check out the entire sale here.
In 2023, just say no to overhead lights. Nothing creates ambiance like a dimmable, flexible light that you can adjust to the mood or time of day. Not only can you dim, but the color temperatures are adjustable too.
G/O Media may get a commission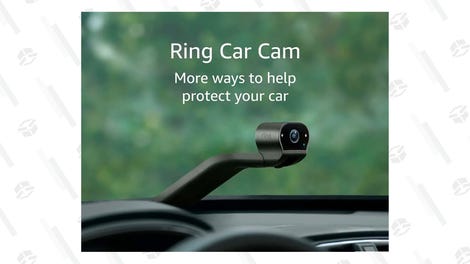 It's not "outdoor weather" just yet, but it can't hurt to prepare for the warmer months! This table has a hidden propane tank and adjustable flame to bring a certain kind of ambiance to the poolside.
This bookcase is almost 5" tall. It's best for displaying those oversized coffee table books, or putting a little plant atop it. Each shelf has a different depth, to create a stacked effect.
This is an investment mirror, okay? But it'll make your home look like the fanciest hotel you've ever stayed in. This mirror not only has a beautiful back-lit display, but it de-fogs. IT DE-FOGS.
This mirror, sadly, does not de-fog. It is however versatile—you can hang it vertically or rest against the wall. Big mirrors are still a huge design trend—this one's a cool 37% off.
This petite coffee table is a nice, rustic-looking accent to a room. The tray top is a nice touch; the lipped edge is sturdy, and makes the whole table look thoughtfully designed.